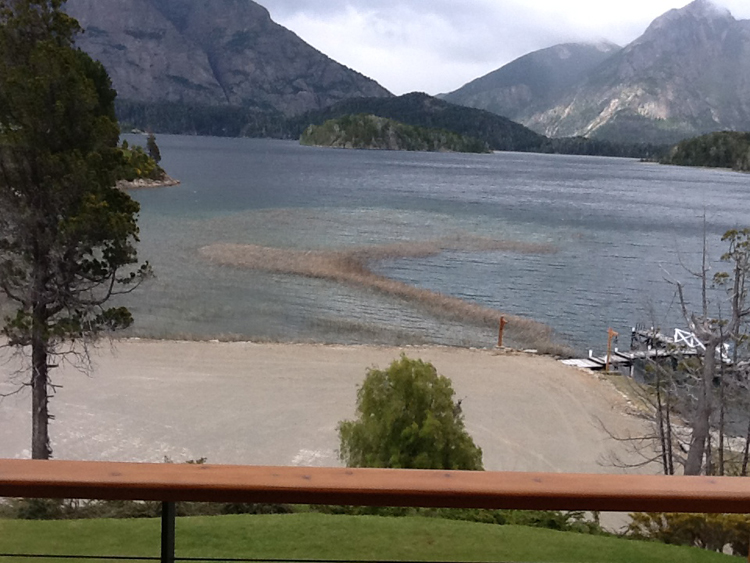 (I'm on a long and narrow road) Purpose of my life is always learn more and more and more…And taking the lessons from the nature. Now I am in Bariloche. You never dream about something you don't know. If I wasn't be here I never learn how the paradise looks like. I already would like to have the note on my trobstone as "Ahu found her paradise by herself". I know very well what the hapiness is now.
Many swedish moved and settled here after IInd World War. This is the reason of the harmony in Bariloche people living together from all ethnic groups. Everyone try to help each other always. Since the popularity of the population coming from Sweeden, there are several chocolate and beer factories seen here. The rest of the income comes from tourism.
All around Bariloche you will see huge and healty pine trees. I learned one thing what I never heard before. Because the pine trees secrete acids, other type of plant never grow up around them. You see in the pictures georgus pine trees, and they have genders like female and male. And the male ones feed the females with its own pollen. After that females produce its fruits.As you have seen from the pictures the fruits are in green but as soon as it becomes Brown those can be eaten.
My hotel here is on the shore one of the lake and even if I admire this city I prefer staying 45 mins away from the center. Tomorrow morning I will again be on the road. My flight will be early in the morning at 6 am to Buenos Aires and it takes 2 hours 20mins…